WHY GSCRAPER IS BEST SCRAPER/POSTER ?
GScraper is fastest and most accurate Google scraper on Earth. We are so confident of this we are willing to let you try it out for free. These features will blow your mind! 
With an average setup, Gscraper can harvest URLs at a speed of about 5 URLs per second per thread. That means in single second each thread gets a fresh proxy, parses the Google SERPs , extracts the URLs which match your footprint and saves them into a text file. Whoa, that's fast! There is no limitation on the number of threads either. Gscraper is optimized to work with large number of threads. So with 300 threads, you will probably have about 90,000 URLs/minute as shown on the screenshot. This was done with a typical footprint. A computer with high speed connection can easily go over 100,000 URLs scraped per minute. Not to mention a VPS! We achieve numbers like this regularly when we scrape for our own projects.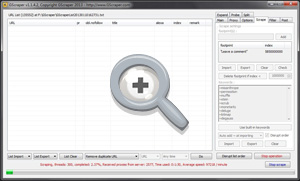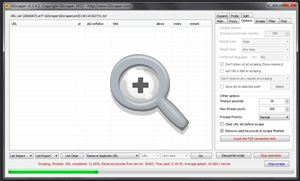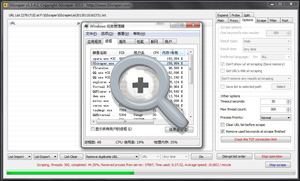 Think of the lists you could create with this kind of scraping power. Think of how large of a list you could build in an hour when you are scraping at these speeds. If you are someone who values their time then buying Gscraper is a no-brainer. 
GScraper automatically checks if your post was approved after posting. The days of checking which posts actually went live after posting are over. With GScraper, you just post to your scraped targets and it will check that for you providing you with a true Auto-Approve list in the end. Fast and easy. Need more? Unlike other programs which post only blog comments, Gscraper can post to any kind of non authorized form! When harvesting or posting is complete you will be notified via email. 
MOST IMPORTANT FUNCTIONS OF GSCRAPER
Get proxies automatically!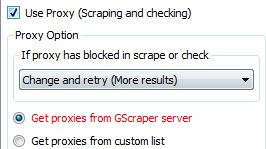 Scrape based on the type and time!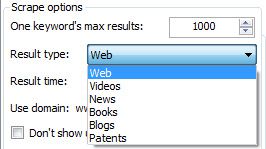 Multi-line footprint support!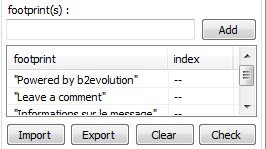 Functions to clean and sort scraped lists!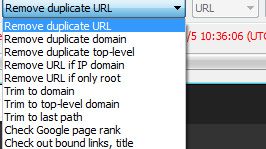 Nofollow / Dofollow check!


The most powerful filter!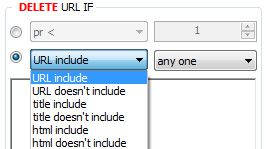 Post to any kind of non authorized form!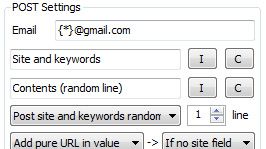 Easy to find the auto approve list!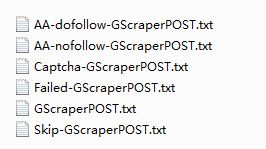 Expand lists for particular domain!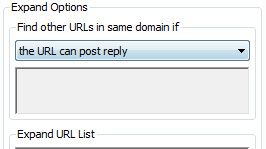 The free version have no [get proxies from GScraper server],
The free version have no POST,
The free version have no expand,
The free version have no probe,
The free version have no text split.
The free version have no [Get OBL's description text]
The free version have no [Guess can Click Here! URL's footprint]
BUT
The free version have scrape (get proxies from custom list)
The free version have [Remove duplicate URL, domain, top-level]
The free version have [Remove URL if IP domain]
The free version have [Remove URL if only root]
The free version have [Trim to domain, top-level, last path]
The free version have [Check Google page rank with URL, domain or top-level]
The free version have [Check out bound links and title]
The free version have [Check Alexa rank]
The free version have [Check Google indexed count with URL, domain or top-level and time]
The free version have 15,328 built-in keywords
Before running GScraper please ensure that your machine has .net framework 4.0 installed.
If not, you can download it from Microsoft here:

You must Click Here! to see links
You must Click Here! to see links

BlackHat SEO Forum – Blackhat Whitehat SEO Tools & Software